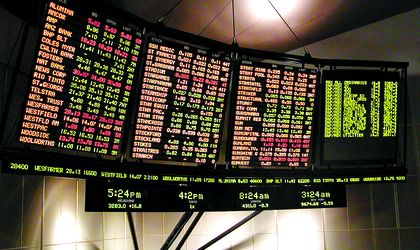 Pricewaterhousecoopers (PwC) was elected by the Romanian state, via the Ministry of Communications, as the consultant that will who will represent the state in the Romtelecom listing process, the ministry announced.

 Romtelecom is represented by the lawfirm Stoica si Asociatii and the Morgan Stanley Investment Bank.
 The consultant acting on behalf of the state will offer legal, economic and technical expertise, evaluating "the benefits of the proposed merger and listing on the stock exchange compared to other possible options in the case of Romtelecom." See more on this isue here.
  The value of the contract is EUR 200,000 and the length of the contract is 6 months.
 The other contenders who submitted offers were KPMG Romania, and a consortium made up of Deloitte, Bostina and Asociatii and Reff & Asocia�ii.
 PwC was selected as the winner after it totaled the highest score, with 96 points out of 100.
 Romtelecom is partly owned by the Greek Group OTE that holds a 54.01 percent stake, the remaining 45.99 percent of the shares being owned by the Romanian state, via the Ministry of Communications.
Otilia Haraga