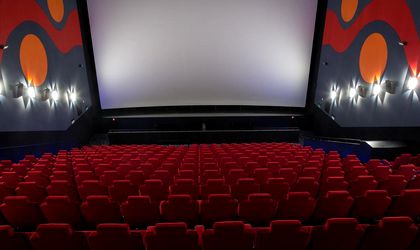 The inclusion of the film industry among the eligible sectors for state aid could generate a growth of up to almost EUR 250 million for the sector, as revealed by a study conducted by professional service company PwC Romania.
According to the study, applying the state aid schemes to the film industry could drive a fivefold increase in the movie production in Romania, equivalent of approximately EUR 250 million annually. This would also result in an increase in the number of jobs available by 4000 spots in the creative industries and related ones.
The inclusion of the film industry for state aid is also believed to generate revenues of EUR 120-130 million for the state budget, as well as an increase in Romania's economy which could reach up to EUR 974 million through intensified activity in tourism, transport and service sectors.
"Romania has indisputable strengths in this sector (very talented film-makers, extremely diverse and appealing shooting locations etc., the positive imagine that Romanian cinema enjoys abroad as a result of the movies awarded in the last years), but without financial and tax instruments to support and attract international movie productions, all this potential remains untapped," said Mihaela Mitroi, PwC partner, Tax and Legal Services leader, Romania, Moldova and SEE.
"At the moment, 20 state members of the European Union are applying for financial support schemes for the film industry and the results of implementing such schemes had been quite spectacular in countries such as Czech Republic or Croatia, which have drawn in many foreign movie productions," added Mitroi.
PwC Romania has proposed the application of a state aid scheme for the film industry in Romania, similar to that of other states in Central and Eastern Europe. This scheme would be implemented for a period of five years, with an average annual budget value of EUR 30 million. This could reimburse 25 percent of the total eligible costs of an international movie production made in Romania and 50 percent of the income tax paid in Romania by eligible non-residents individuals.
Andreea Dulgheru