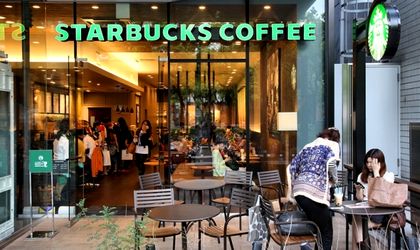 The coffee shops network Starbucks will open on September 20 the first coffee shop from Craiova, in Mercur Center and will reach 22 units in Romania.
Starbucks entered the Romanian market in 2007, when it opened the first coffee shop in Bucharest, in Plaza Romania.
Currently, the network owns 13 coffee shops in Bucharest, one in Cluj-Napoca, two in Timisora, two in Constanta, one in Brasov and two in Iasi.
The brand is operated from June 2015 by AmRest, based on a franchise license contract with Starbucks.
Georgiana Bendre