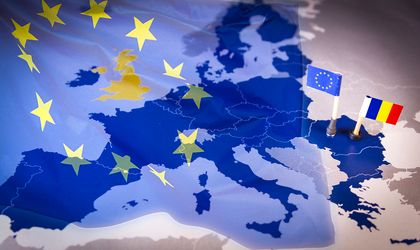 The most recent Eurobarometer survey, conducted by the European Parliament in late February 2019 measuring public attitudes towards the EU ahead of the European elections, shows that European citizens continue to strongly support the Union, according to a press release by the EP.
Over two thirds (68 percent) of respondents said they had a strong belief that countries have benefitted from being part of the EU – the highest level recorded since 1983. Furthermore, 61 percent of respondents said that their country's EU membership is a good thing, maintaining the historic high reached six months ago. On the other hand, 50 percent of EU respondents feel that things are not going in the right direction neither in the EU nor in their own country. 19 countries recorded an increase in the number of citizens who say the EU is "neither a good thing nor a bad thing," suggesting recent uncertainty and challenges have had an effect on their views.
Romania's support for the EU is close to the average, with 57 percent of respondents saying EU membership is a good thing, 13 percent saying it's a bad thing and 27 percent, the same as the EU average, saying its neither good nor bad. 72 percent of Romanians say that the country has benefitted from EU membership.
However, only 39 percent of Romanians said they believed their voice counts in the EU, compared to the EU average of 51 percent. 52 percent of Romanians said that they did not think their voice counts in the bloc.
Based on the Brexit example, when asked how they would vote if a referendum on EU membership was held in their country, Romanians overwhelmingly answered that they would vote to remain in the EU, with 71 percent, slightly higher than the EU average of 68 percent in favour of remaining in the bloc.
In terms of policy priorities, 50 percent of EU citizens said they were most interested in economy and growth, while 49 percent named youth unemployment as their top priority, followed by immigration (44 percent) and climate change (43 percent). Fighting terrorism moved down to fifth place (41 percent).
Romanians had similar answers for priorities, but more were concerned with the economy (59 percent) and youth unemployment (51 percent), followed by promoting human rights and democracy (45 percent) and consumer protection and food safety (44 percent).
Asked about the upcoming European elections, only 40 percent of Romanian respondents knew when the election was going to take place, but that was slightly above the EU average of 38 percent of correct answers. 35 percent of respondents from Romania said they were very likely to vote in the upcoming election, while 31 percent said they were unlikely to do so.
The survey was carried out among 27,973 Europeans drawn as a representative sample from the general population aged 15+. Due to the Brexit context, EU average figures were calculated without including the UK, which is shown as additional data.
Photo: dreamstime.com