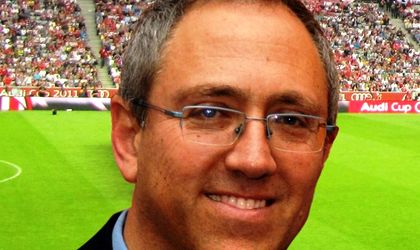 Sports Events 365 signed a large-scale co-operation agreement with TUI TravelCenter to market its services on the market from Romania and expects more than a doubling of sales in country.
Under the terms of the agreement, TUI TravelCenter will provide its B2B and B2C customers access to major sporting events outside the country by using the Sports Events 365 database and search engine.
"Following the transaction, we expect Romania's revenues to reach EUR 500,000 within six months," said Sefi Donner, founder and CEO of Sports Events 365.
He adds that Romania is an emerging market with a particular interest in sports tourism, especially in European football, and that Romanians are increasingly traveling to matches and tournaments in Italy, France, Spain and England.
In addition, Donner notes that there is a growing interest in tennis, largely due to the success of Simona Halep. Another sport that is closely followed is handball, where Romania has more teams playing in European tournaments.
Beyond selling tickets through its website in Romanian, Sports Events 365 hopes its first agreement with a subsidiary of the TUI group will open the door to wider cooperation with the world's largest travel agency in other parts of Europe.
TUI TravelCenter is one of the largest travel agencies in Romania, operating 80 offices across the country with EUR 100 million revenues in 2017. 
Sports Events 365 was set up in 2006 and operates an independent and self-serving search engine. Last year, the company sold over 50,000 tickets. Its B2C site is available in 20 languages ​​and offers over 60,000 events per year in about 50 countries. Company's B2B site is currently in eight languages, including English and French, and can be integrated into the Travel Event 365 partner's travel industry sites.