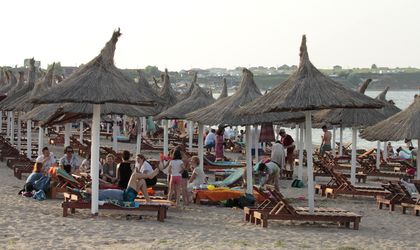 The Litoral – Delta Dunarii Association has adopted the "spirit of Vama Veche" brand and will promote it at tourist fairs.
"Starting this year, from 1 May, we included in our strategy for action at the at the Litoral – delta Dunarii Association, the tourist development and the promotion of the southernmost Romanian seaside – namely Vama Veche and 2 Mai – as a tourist product that already has a distinct and already known brand, but I believe that we should develop and promote more actively," association president Corina Martin said.
"On May 1 I organized the first press activity to promote Vama Veche and initiated talks with local investors, to determine the creation of a distinct concept to promote this distinct tourist product of the Romanian seaside, namely "the Vama Veche spirit." We planned to integrate Vama veche and 2 Mai in our destination management strategy for Dobrogea and to create thus a distinct concept to promote at a national and international level, at the fairs and tourist events we participate in," Martin said.
According to Martin, ALDD will make a movie and booklets to promote Vama Veche, 2 Mai, Limanu and Hagieni.
Georgeta Gheorghe