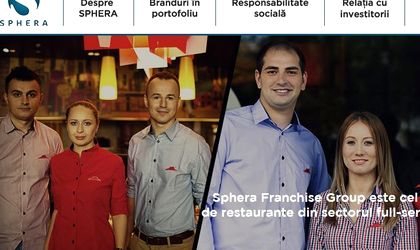 Sphera Franchise Group, the operator of 111 KFC, Pizza Hut and Taco Bell restaurant chains in Romania, said its net profit fell by 35.5 percent to RON 31.4 million (EUR 6.7 million) in 2017 year-on-year, while its consolidated sales gained 37.3 percent to RON 573.2 million (EUR 123.8 million).
The main driver of sales was the KFC network in Romania whose sales were up 17.7 percent to RON 482.5 million. Taco Bell had sales of RON 2.8 million.
The sales of KFC's network in Republic of Moldova were up 13.3 percent to RON 8.5 million. The group also operates two KFC restaurants in Italy.
"The reduction in the net profit margin, by 5.1pp to 5.3% of sales in 2017, was driven by the 5.5pp decrease in the operating profit margin and was partly offset by the reduction in the income tax expense, which was down 38% Y/Y to RON 3.8 million. The main reason for the reduction in the income tax expense was the change in the profit tax system to a flat tax per restaurants' commercial area," said the company in a statement submitted to the Bucharest Stock Exchange (BVB).
The general and administration expenses were up 88.5 percent to RON 60.3 million, mainly driven by payroll and employee benefits costs that surged by 116 percent, representing more than half of the total expenditure.
The group listed a 25 percent stake on the Bucharest Stock Exchange in late 2017, this being the first IPO of a food service operator on the local capital market.
Shares in Sphera Franchise Group were down 0.65 percent to RON 30.5 on Tuesday morning, at 10.34 AM. In the year to date, shares fell 24.57 percent.