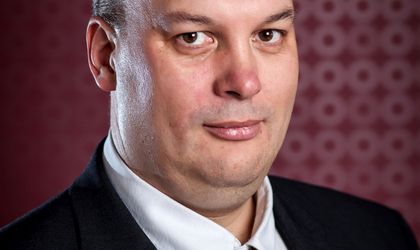 Sphera Franchise Group SA, comprising the companies that own the brands KFC, Pizza Hut and Pizza Hut, announced today the intention of floating 25 percent of its shares on an IPO on Bucharest Stock Exchange (BVB).
The offer targets retail and institutional investors in Romania, as well as institutional international investors outside the USA.
"Sphera intends to request the IPO admission after the successful closure of the offer,"  says the release.
The detailed information regarding the offer will be published in the Prospect, after its approval by the Financial Surveillance Authority (ASF), said the company's  representatives.
Mark Hilton, CEO of Sphera, said: "Our manner of doing business proved to be successful and allowed us the launch of 40 restaurants during 2012- September 2017, maintaining at the same time a annual sales growth at a significant level. We still have ambitious development plans, with 10 new restaurants openings until the end of this year. We think that we have a significant growth potential in the following years, both via the existent restaurants' results and by opening new restaurants KFC, Pizza Hut and Taco Bell in Romania, as well as by developing a significant KFC business in Italy. Our plan is to exceed 240 restaurants until the end of 2022. We are encourages by the market conditions and we anticipate that the macroeconomic and industry tendencies will continue the positive evolution also after 2017. We are confident about this moment in the company's development, the IPO, as well as about the profit growth and the group's visibility as listed company."
In June, the brands Pizza Hut and Pizza Hut Delivery reunited under Sphera Franchise Group, an entity that also reunites KFC in Moldova Republic and the North-Eastern of Italy.
The creation of the new company represents a more efficient manner of portfolio brands management, according to a release of the company since the last summer.
Sphere registered a net profit of RON 51.6 million in 2016, by 9.2 percent higher than in 2015.