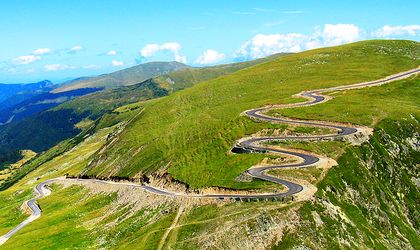 Transalpina highway might open next week after the snow was cleared off the roadway and were made maintenance works. The commission formed of the representatives of the National Company of Road Infrastructure Administration (CNAIR) and the Traffic Police from Valcea and Gorj will meet to take the decision.
According to a release of CNAIR, all the conditions for the commission set up are met, to decide the opening of road traffic DN 67 C (Transalpina).
According to the source, the representatives of DRDP Craiova cleared off the snow from the roadway, finished the road labels and set up safety elements and signals damaged during winter.
If the current weather conditions are maintained and if the works are according to the norms, the commission might decide the opening of Transalpina from Monday.
The traffic on Transalpina, between Ranca and Sugag was closed since November 1 2016, as the highway was covered by snow.
Transalpina is the Romania's road open at the biggest height that can be crossed by car.