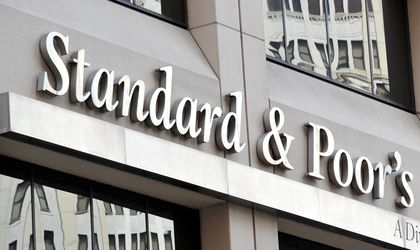 The Standard & Poor's ratings agency reconfirmed that Romania's long and short term national debt is rated BBB-/A-3, which means that for now they have adequate conditions to meet the country's financial commitments, but with changing the economic conditions this capacity will be weakened.
The S&P agency said that most likely the country's economy will become vulnerable, while the governmental and external debt will only increase step by step.
"The stable outlook shows the agency's expectations to widen the fiscal and trade deficits as a result to the pro-cyclical public policy, while the public and external debt will only increase in the next year," said S&P analysts.
S&P mention that the only way to have a better national rating is "continuing the efforts for budgetary strengthen, a declining path of the public net debt, a successfully implementation of a restructure process, or privatization of state owned companies and developing the governance framework."
Join the 4th edition of Foreign Investors Summit and discover new ways in which the private sector and public authorities can further integrate their cooperation to secure the country's growth story going forward.