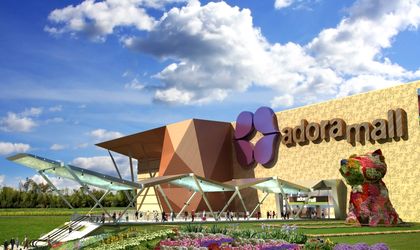 Shopping center developer, manager and owner Sonae Sierra has announced it has started works on its first local shopping mall in Craiova, South Romania. The Adora Mall will require an investment of EUR 111 million and it will have a leasable area of 59,000 sqm  – 190 shops.
"Starting works on Adora Mall confirms Sonae Sierra's commitment to the Romanian market and to the Craiova market. The first phase of the construction process will take 6 months and we are confident that at that time we will be able to announce a deadline for completing the project," said Ingo Nissen, managing director Sonae Sierra in Romania.
About 40 percent of the future shopping mall has been leased to companies such as Altex, Cora, Cinema City, Orsay, Inmedio, Arsis, Total Wash, Sport's Pub, Maxbet Best of Bowling and Pure Fitness. Another 20 percent of the total leasable area is presently in an advanced negotiation process, according to company representatives.
Sonae Sierra has entered the local market in 2007 by purchasing the River Plaza mall in Ramnicu-Valcea. Adora Mall in Craiova will be the company's first greenfield project.  Another mall which is presently under construction in Craiova is Electroputere Parc, a EUR 90 million investment which is being developed by K&S Developments and Auchan.
Simona Bazavan