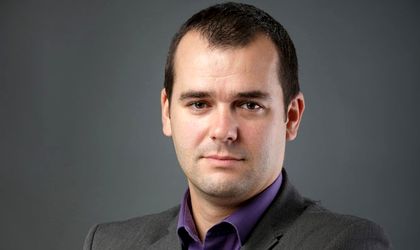 Starting January, IT company Softelligence has moved in the C building in Green Court Bucharest developed by Skanska. The new office exceeds 700 square meters.
"The estimations for the end of 2016 showed the exceeding of the level of EUR 3 million in turnover. For the next years we'll still maintain the growth plan. In this context, the decision of having a new home in 2017 is a natural one, as we want to grow our team and provide both our employees and clients a premium work space, of A class. In this sense we are convinced that the partnership with Skanska we'll ensure the highest quality standards," said Adrian Blidarus, managing partner Softelligence.
Softintelligence is a local company, an international supplier of software services, that activates in IT&C field.
"Taking into account that two thirds of the time is spent at the office, the quality of the work space and the employees' comfort is important. We are convinced that the new space will meet the Softellingence demands," said Aurelia Luca, country director Skanska Property Romania.
The C building within Green Court Bucharest ensures a leasable space of approximately 16,300 sqm and has 12 floors.
Skanska Romania is a green office buildings developer active on the local market since 2011, part of Swedish group Skanska.
Georgiana Bendre