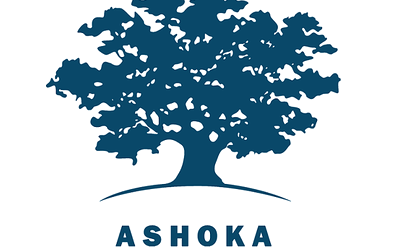 The meeting point between entrepreneurship, the most fundamental driver of economic value creation, and a great cause, social entrepreneurship finds solutions to some of society's most pressing challenges. From tackling environmental, to cultural and social issues, at its most successful, social entrepreneurship empowers social categories that can end up on the sidelines of the economy. Ashoka Fellows Rafael Alvarez (USA), Walburga Frohlich (AT) and Frank Hoffmann (DE) developed three such successful social entrepreneurship businesses and are now looking to export their model in Romania. 
During their meetings with the Bucharest audience, the speakers pointed out that what makes a social entrepreneur successful is the ability to aggregate stakeholders. Be they public or private actors, it is essential to convince them it is worth investing their resources into a business idea that will bring profit as well as increase the quality of life and leave a mark on the society.
Rafael Alvarez – Genesys Works, USA
Empowering economically disadvantaged young people through work 
In the past 10 years, Romania has lost to immigration 3.4 million Romanians, recording the second biggest immigration growth rate globally after Syria. In addition, the country has a massive brain drain problem as well as a shortage of qualified workforce. Rafael Alvarez sees in the business model of Genesys Works an answer to these pressing challenges. "I know that Romania has a big bran drain and immigration problem and that you also need to invest in the workforce they need for companies to thrive. Companies need qualified workforce. The question is will Romania, companies, the government create the ecosystem for this to happen?," he told BR.
While volunteering on the board of a high school, Rafael Alvarez saw many disadvantaged young people set graduation as their end goal, only to return to their low paid jobs and settle for an economically uncertain future. That is why he set up Genesys Works, a program designed to disrupt their idea of what future should look like by training and matching them while still in high school with professional jobs in some of the biggest global corporations. The program prepares eleventh and twelfth grade students and employs them, assumes the risk, and then relieves the employers of recruiting, training and supervising them.
"We recruit students in the summer before the senior year. And we teach them professional skills, namely technical as well as communication skills. It takes eight weeks – 150 hours – to train and after that we match them with a job provided in a corporation. What we do is not rocket science. We teach them to meet a need that the company has. We bring into the program kids who want to work hard and are motivated to succeed. We have started a pool of opportunities for companies," Alvarez explained.
From 3 students in 2002 to 2,000 today 
According to Alvarez, the start was challenging, as the program was slow to take off. "I started in 2002 with 10 young people and at the end of the training period there only 3 left. And no clients, no companies to match them with. But then we convinced one company to work with us, HP, where I worked previously. Then we had 2, then 10, then we found 30 companies and now we're close to 2,000 students woking in 200 major companies in the US."
"At the beginning schools asked 'where are you going to find the jobs?' Then we went to the businesses and said 'find us internships'. But they asked 'where are you going to give us the trained students from?' Then we went to foundations and asked them to support us. But in the end we managed to bring the groups together. And the model works because all 4 groups – or pillars, as we call them – work. If any of them goes out, then the model collapses," he explained.
If they show up, they're in
According to Alvarez, sometimes it is necessary to work with the families, who need to be persuaded to allow young people to enrol. "We also need to work with the families, and sometimes we succeed sometimes we do not. We must convince them that this is serious and what we do is not a hobby. Once they complete the program and finish internship, 90 pct go to college," he argued.
In order to be included in the program, the young people need to go to a school that is a partner and be able to work during their senior year. "If they show up they're in," he explains. "After the training, they go and stay in their job for 12 months. They get a program coordinator and we have 1 coordinator for 20 students. What they all have in common is perseverance and determination. For instance, I remember Deon – he was actually homeless before coming into the program. Then, after the program, he went to college and then worked in urban development. He managed to change the trajectory of his own life."
I would not have hired myself
As far as personal challenges go, Alvarez, who is an engineer with a master's degree in management, they were significant. "In order to make such a program work, you need to bring together the schools, the businesses, infrastructure, (legal, accounting, people) and funding, which includes earned income and philanthropy. But when I started, I had no experience in education. I had taken an accounting course in college – that was my only financial education – and I had never built a team of people. In other words, I was not qualified to run such a business and I would not have hired myself," he jokes."But what I did have was passion and determination, and the rest I figured it out. And I started with a small, achievable goal. To have 32 students was my goal. I did not know then that in a few years I would measure success in thousands.What happens is that after 15 years, you can figure everything else out. This year our budget is EUR 30 million. We have 150 staff, and have built the necessary facilities and infrastructure."
We are bilingual: we speak business and school 
According to the entrepreneur, the success of the program boils down to several of factors. "We have found a way to solve a business need with a new population. More than that, we managed to marry a business need with a low income population. Also, we are successful because we are bilingual. We speak business and school. We bridge the two, because we do it for a social purpose while keeping an enterprise approach. But most importantly, it starts with the model that makes sense and it provides value to everyone involved. Equally important is the fact that you need to be able to fall and get back up."
Considering the age and disadvantaged background of the students, many could drop out before the program can reach our to them, Alvarez acknowledges." It is true, we can lose them in the 9th, 10th grade, if they drop out. But the central concept of the program is work. We come to the 11th grade and these are students that would have continued with low income, dead age jobs. Our model is about students working, and we would have legal issues otherwise, because they need to be 17 in order to work."
According to the entrepreneur, the biggest take away from the program is that " it doesn't matter where they come from, their background. If they are willing to work hard and are given an opportunity to do something, they will do it. And that it is very possible for them to lead an economically independent life."
Companies have more needs than people
"Companies want to work with us because they do not have to worry about finding, recruiting and training the young people. Instead, we do it for them," Alvarez explains. "They have more needs than people who can satisfy them. But what counts very much is the fact that they are helping someone from such a background comes on top."
Can Romania get inspired?
"The crowd was engaging, fun, and has shown a lot of interest," the entrepreneur said about the Bucharest audience. "The question is: there going to be any action?"
For those who want to get involved, the company wrote their guidelines and ethos down in a playbook and will provide consultancy. "We are willing to let people here use the playbook and give advice but they need to show us that they can take the shareholders and put them together. If someone here in Romania wants to replicate our model, this would be the first time we expand internationally."
The kind of entrepreneur that is up for the challenge, Alvarez explains, needs to be someone who has the ability to engage everyone and be convincing enough. "He or she needs to be able to do fundraising, sell, establish partnerships with schools. Then, he must work alongside a group of change makers who are young, maybe a couple of years after college and want to have an impact. Passionate, smart people who could have made more money anywhere but chose to make an impact in someone else's lives. Because what we do is shorten the way someone gets from A to B by a few generations."
Walburga Froelich – Atempo, Austria 
Making disabled people independent through access to information 
In Romania, out of the 790,000 people with disabilities, only around 34,000 are employed. The model proposed by Atempo, Walburga Froelich believes, can empower and give independence to many of Romania's disabled people and increase the quality of life of those with learning difficulties.
Walburga is a social worker, supervisor and business manager. She got inspired to get involved in improving the lives of disabled people and individuals with learning difficulties while doing a summer internship as a 17-year-old in Austria. The fact that, as a teenager, she found herself in the position to tell a grown up, adult person when to go to bed and whether they are allowed to watch TV, just because they are disabled, left a strong impression on her. After getting an insider's view of the way the lives of institutionalised adults unfold, she decided to give up plans to study Chemistry and pursue instead social work and try to improve lives.
Romania should build inclusive settings, not spend money
According to Froelich, as a young person she got involved because she wanted to know how the system works and discovered that Austria too had a long way to go. "After working for many years in many NGOs for disabled people and individuals with learning disabilities in Austria, I learned that although we had very good services that cost a lot of money, people are not happy," she says.
"The way things work now keeps people dependent on he system and it doesn't increase the quality of life. Moreover, it is segregating them. And many of the people who are institutionalised request inclusion and, for young people, to be educated in the same classrooms in a community based way. That is why, I believe Romania should not spend a lot of money for institutions but instead look for inclusive settings."
How to build a more inclusive society
Froelich identified three ways to go for an inclusive society, which it implements via Atempo's programs: improving social services, improving life in society and training for good value jobs. "A very important things is education," Froelich says. "A lot of education systems are not appropriate. They go too fast, and do not have suitable tools. They decide to segregate the disabled youth, not to include them. In addition, we found out that although they are not disabled, many children have problems with the education schools. We provide education to trainers and to trainees. We have in our organisation 60 places for trainsheeships and we give courses and education for trainers so that they in the mainstream education learn how to deal with people with disabilities."
"A core request to get information on everything that goes around them, in their lives; to be informed, Froelich points out. "Complicated information is a barrier as a step is for wheelchair users. Comprehensible information is accessible information. And we learned that not only people with disabilities have problems with understanding complicated information, more than 40 pct have got this problem."
Systems can resist change 
Anybody who includes someone needs to change, Froelich said. "It means the society must have an increased awareness, to know that it is not very helpful to create environments by looking at the average. It is a big challenge for societies today to manage diversity. Many people are complaining that things are complicated. We we do not have a homogenous society, as we did 100 years ago. Therefore, we are bringing into discussion a topic that is relevant," she explained. "When you are aware and put an effort, you as a society are automatically able to include every individual. It is a skill the society needs to develop, inclusion."
1 million people use the Atempo app
We have many companies as our clients and they ask us to translate their information from a complicated way to one that is comprehensible, the Atempo founder explained. "But many employees do not understand health and safety instructions. They have accidents or failures and have problems. Companies see what if they are going to inform people better in a way that is easy to read, they have much less problems.Via our app we reached over 1 million people in Austria, Germany and Switzerland."
"When companies do that they are able to involve employees with learning disabilities, because they change. We are a social business because the companies pay us for our services. We have an app, we translate the materials that are available then via the app that simplifies the lives of disable people. Then, we employ people with disabilities or learning difficulties. Proofreaders who test are people with learning difficulties. And we can see if it is useful or not by offering them a paid job. Then, we provide services such as analyse the physical accessibility of the building, and give feedback on how to build, how to change things for increased accessibility and inclusion," Froelich said.
"Not least, we encourage people with learning disabilities to become empowered users of social services. Here the problem is that the quality is developed from the point of view of the social worker, that of the system and not that of the user. Therefore, we developed an evaluation method with criteria that comes with the experience of the users, developed together with them and trained people with learning disabilities to become an evaluator. And in reality, these trained evaluators go and interview the users of the social services. The audit is done by people with learning disabilities and not by students or scientists. It makes for very authentic feedback. It gives the users much ore power because they assess everything and you have to see their perspective," the social entrepreneur said, adding that Atempo scales up the business with a social franchising partners, and those partners provide translated information in their region.
Atempo's clients are spread quite equally, 50 percent belonging to the private and 50 percent to the public sector. "The public sector were more open because there are laws that say that people should not be discriminated. So they felt pressured. But for companies, it was a strange thing in the beginning. But then we showed them the benefits, and proved to them that they will save money. If people understand better instructions and guidelines, they will not damage, they will not flood the call center, not complain, not have accidents and failures. In 2008 we were hit by the big economic crisis and after the crisis we had much more clients than before. They went through their budget and saw they were saving. All materials we produce should be understood, otherwise it is a waste of paper and we do not have resources to waste. Our private clients include banks, because they are open as their business is tricky. Insurance companies as well, so for them it is also the fact that they have to do something that people will trust," she said.
Improving lives is an ongoing work 
In the beginning, the state and the EU provided Atempo with money to start and in time the company began earning enough to become sustainable. "We have been doing this for 17 years now, Froelich said. We believe that in time there will not be a need for us to be in education. It is our hope. And in terms of translation of info we are learning with universities, tech experts to translate automatically. When everybody can understand everything because it is easy to read, we will stop."
Access to information impacts the way people vote 
Improved access to information can help a society achieve better social involvement, and lead to better informed voters. "People who are not so well educated only get their information from media outlets that speak their language, such as tabloids and the TV," Froelich said.
"Currently, we have a project with the Austrian national press agency that improves access to media. They translate 6 articles everyday in an easy-to-read language. We trained them for a few days, after translating them ourselves for half a year, but now they do it quite well. It is the first easy to read service that gives access to quality news that is perhaps not easy to read. This is a topic that has to do with democracy. If you don't get to these people you get a populist vote. Therefore, if you don't want to divide the society, you must inform people in an easy to understand way," she explained.
Helping spread human rights
According to the Atempo founder, the Romanian audience found her presentation very useful because there are a lot of people who cannot understand the information and they understand the need to be well informed. Should local social entrepreneurs wish to get involved, "the impact of their involvement will be that they will see people with disability who are happy and independent in a society that allows them to earn their own money and save your state money. Companies can be better understood, and this means that cleints will trust you and your services, employees will be motivated to work for your company because it makes sense because they feel it is a good company and everybody will enjoy better communication. Overall, it helps with spreading the human rights," Froelich said.
We provide a knowledge transfer, the methods and tools, she explained. "What we need is partners who are experienced in the sector. Could be social entrepreneurs, NGOs but it should be people who are motivated to work together with disabled people in inclusive settings and have the understanding of entrepreneurship. Currently, we are running pilots in Czech Republic and networking in Slovakia."
Frank Hoffmann – Discovering Hands, Germany
Empowering disabled people due to their superior skills 
Describing his impact of his presentation on the Bucharest audience, Hoffmann said he was overwhelmed that so many people have open minds and ears and hearts for this solution. "As far as we learned there is a big need because many disabled people are unemployed and the quality of breast cancer detection can be improved. Although big successes have been made, for early detection something more can be done."
A trained gynaecologist working in western Germany since 1993, Frank Hoffmann pioneered what is considered a diagnostically superior, more personal and low-cost breast examination method by training blind people as skilled diagnosticians. As mammographies are usually expensive and recommended to women over 50, and routine examinations are performed in a non-standardised way, he provided a superior alternative that increases the quality of the medical treatment. In the process he created a job particularly suited to blind people, by making the best use of their tactile abilities, which are far superior to those of able sighted people.
Matching ability with specific needs 
"I did not start off with the idea itself, but instead I was trying to find a way to bring the superior sense of touch of the blind to the medical field," Hoffman explained. "One morning under the shower in 2005 I thought about a technique of improving the detection of breast cancer and I knew you needed more time and structure and someone who was gifted with a sense of touch. I was planning to train someone from my crew. And it hit me under the shower that it could be the a brilliant job for visually impaired people. I knew it has a great potential and decided to make a job out of it.
Next, I got in tough with Landschaftsverband Rheinland LVR in Duren, a vocational center, and inquired about the penalties companies pay for not wanting to employ disabled people. They gave us EUR 12,000 and 2 years to evaluate if we are able to set up a training program for medical tactile examiners, MTEs.
This project took 2 years, and was financed by the federal ministry for work and social affairs which allowed us to qualify other vocational centre to offer that program. But we did not speak of a social business and not about how to bring the model to the market. It was an evaluation project. We were able to show that they were able to find tumours that were 50 pct smaller than the standard routine 6 – 8 mm, while doctors find 1-2 cm. And if you are able to detect the bumps before it spreads, you can heal it."
Encountering challenges everywhere 
"The first and biggest challenge was the first phase, to bring the idea to project," Hoffman said. "But there were challenges everywhere. We encountered resistance from the medical field, then there was a lack of money, there was a kind of resistance in the field of disabled people too, who were wondering – are we able to touch other people? It was not easy but there was no break that was able to stop the car. It was a matter of patience and permanent perseverance which made the project successful. It was a project that was placed in a setting many need to be. The patients, health insurances, political supporters, impact investors, doctors and the blind people," he explained.
And the best moment was to see the first trained examiners, he acknowledged.
Engaging stakeholders for a win-win-win solution  
The main target group of the enterprise are the women because they get a better chance of healing when they suffer from cancer and a different quality of care in the field of medical treatment, Hoffman explains. "They are offering examination which takes 30-50 minutes which takes them seriously and makes them get comfortable and answers their questions. This is different from the rest. The beneficiaries are  also the blind people because we offer them a completely new field of profession in which they are not in competition with able sighted people full but because especially because they have a special gift and empowering them and bringing them to the first labour market where they become payers into the social system and not receiving."
According to Hoffman, one of the achievements of his social enterprise is that it is changing the perspective from disabilities on capabilities. Other beneficiaries are the public system and those who pay contributions. The treatment becomes cheaper, up to EUR 57,000 per case, so the medical system benefits as well, he adds.
"People in Romania should get involved with this idea because we are creating a win-win-win solution which allows disabled people to get a meaningful and highly appreciated new profession which allows medical doctors to give diagnostics on a stronger basis. The doctor gives the diagnosis. They are a team that works together.And it s cheap and it is effective," he said.
"The convention here was to inspire Romanian activists to see how the system can change and improve in the field and what we have to do is only one solution. But this could be replicated here in Romania and I hope to be able to set up a scouting team that can check the feasibility and if the result is that there is a chance to bring this, we can make a social franchise out of it. We need a responsible partner in the country to do the pilot phase. They are trained in Germany and return and later on we have to find the responsible partner for the franchise," he explained.
The program is present in Austria, Colombia, where the pilot projects are ending and in in India an Mexico the projects are ongoing. The next countries are Poland, Spain and the Netherlands.