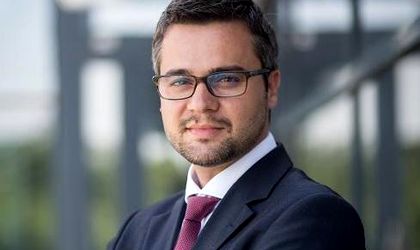 Wages in the private sector recorded an 8 percent y-o-y increase in the third quarter, and bonuses, which are increasingly seen as a way to retain employees, by 22 percent. IT and retail sectors offered the biggest wage increase, the Smartree Workforce Index shows.
According to the study, the development of the IT and retail sectors, which are continuing their growth, is hampered by lack of staff. As a result, companies resorted to headhunting, which led to an increase in wages. On the other hand, in the banking and insurance sectors, the wages increased the least.
"The evolution of salaries was felt in all areas, regardless of whether we mean whitecollars or bluecollars. This is explained by the increasingly stronger competition between companies on the human resources market. Right now, a lot of employers are facing big difficulties in finding the staff they need, in the first phase, and in retaining them, in the second phase," CEO Smartree Adrian Stanciu explained.
According to the study, in Q3 2015, the wage increase stood at only 3 percent, compared to 2014.
Due to the lack of staff, bonuses have become a way of retaining staff. That is why, the Smartree Index recorded a 22.34 percent year-on-year increase.
"The companies started to offer bonuses to employees to retain them, but also to motivate them to be more efficient. In addition, another reason for this significant growth has to do with the evaluation of employees' performance, which is increasingly conducted in real time, according to projects," Stanciu explained. That is why, he argued, managers no longer wait until the end of the year to offer bonuses to employees according to their performances, instead they do so on the spot. In practice, bonuses are offered more often, and this increases efficiency within teams, the study shows.
Georgeta Gheorghe