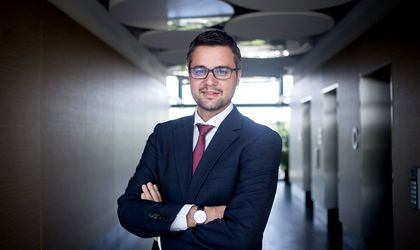 Smartree, one of the leaders from Romania on the HR outsourcing processes market, posted revenues in increase by 20 percent in 2017 to EUR 14.5 million, due to the increase in the temporary work services segment, as well as on the salary calculus outsourcing and software apps for HR resources.
Thus, in 2017 the company posted a turnover of EUR 14.5 million, higher by 20 percent than in 2017, when the revenues reached around EUR 12.2 million.
"The business growth factors were mainly the temporary work services, a segment which increased both from the point of view of revenues, by approximately 30 percent compared with the average of 2016. This increase is even more important for us, as the general context is unfavorable for the personal leasing, a segment affected by the difficult conditions from the labor market in the last years," said Adrian Stanciu, CEO Smartree.
The Smartree's revenues registered increases by close to 10 percent on outsourcing services for salaries calculus and software for HR processes. The number of employees processed through the salary calculus apps Smartree increased compared with the previous year from 46.000, to 50.000.
Smartree aims to increase the market share on the temporary work segment. Also the company aims to exploit the new necessities of the HR market regarding the flows automatization and digitalization by offering also the possibility of rentals for all MyStaff modules.