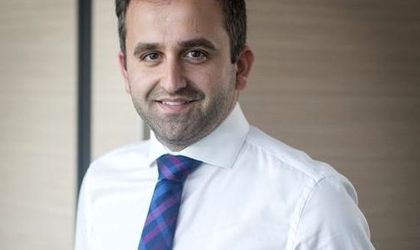 Over 60,000 employees work in the local outsourcing sector, on a market estimated at EUR 1.2 billion, which increases by at least 20 percent every year, even if the salaries are still at a low level, according to Smartree, one of the outsourcing company from the Romanian market.
The local outsourcing market is represented by Shared Service Centers (SSC) offices, which cover the outsourcing activities of several business processes, such as accounting, logistics and acquisitions, HR, IT, online marketing and call centers.
"One of the reasons that our country attracts so many SSCs is firstly the cheaper workforce than the rest of the countries from Europe and of course, the level of young Romanians' preparation, their potential and the fast adaptability to the culture of the countries for which they offer these services. Also, another asset that makes the difference in the multinationals' decision is represented by the good knowledge of the young Romanians in foreign languages," says Bogdan Badea, Business Development & Strategic Alliances director within Smartree.
In the top cities where are the most SSCs, Bucharest is the most attractive in terms of workforce for multinational companies that came into Romania, followed by Cluj-Napoca, Timisoara, Brasov and Iasi.
According to the market data, the local outsourcing market was valued at over EUR 1.2 billion, the estimation from this year being EUR 1.5 billion. The turnover reported by the outsourcing centers from Romania registers an annual growth rate of at least 20 percent.
Badea said that the talent pool might dry up in this sector and this is already starting to happen to some degree. "The salaries can also increase, to attract the workforce from the competition, which might produce a drop in profitability. This thing might generate the migration to other areas, where salaries are more competitive," said Badea.
Regarding the jobs positions within the outsourcing centers, Romania can be situated at the basic level, most of the jobs being on entry level, accordint to Smartree.
Georgiana Bendre