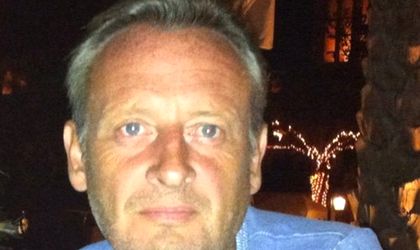 Sky News Chief Correspondent Stewart Ramsay, who traveled to Romania to shoot a feature report about arms trafficking at the end of July, rejected allegations by the head of the Directorate for Investigating Organized Crime and Terrorism (DIICOT) that the piece of news was staged.
In a phone interview for broadcaster Digi24, Ramsay said he had got in touch with an arms trafficking gang that operated in Albania, Serbia and Bosnia, but the meetings fell through, due to lack of trust. Instead, the reporter said, he got in touch and met, after nine months of negotiations, with a Romanian citizen who was a "family member of a crime gang".
"At no point did they care, because, as they said, Romanian authorities were not a problem to them. It's a huge business, they are moving thousands of weapons," Ramsay told Digi24.
"If it's a set-up? Then, they're Oscar-winning things! Nobody can experience how intense the process was as we met them… searched, carried heavy weapons out… it wasn't the easiest job I've ever done."
According to DIICOT prosecutors, who on Wednesday carried searches in the case in seven locations in Targu Mures and Bistrita Nasaud, the news report was staged. In a written piece published on the Sky News website titled Gand Selling AK-45s 'Bound For Western Europe," Chief Correspondent Stewart Ramsay recounted a meeting with a Romanian gang of arms dealers. The piece mentions "military-grade weapons", however, Romanian investigators stated that the weapons seized from the four Romanian suspects who appeared in the feature report were lawfully owned weapons that were used for hunting.
Moreover, according to DIICOT head Daniel Horodniceanu, "until now, what we expected from the beginning – a script, which I believe was staged by British journalists, is confirmed." According to local Romanian news sources, the individuals featured in the report received money for their services. Reportdely, Sky News Chief Correspondent Stuart Ramsay paid the alleged gun dealers EUR 2,000 for their role in the feature report. Moreover, the sources claim, Ramsay also provided the four Romanian citizen with equipment, such as vests, and wrote the lines they used while being filmed.
Sky News aired the feature report on August 7.
Georgeta Gheorghe