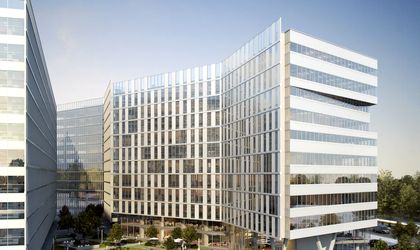 Skanska Group, the real estate and building firm, has kicked of the construction works on Campus 6 office complex, which is located in the center-west part of Bucharest, near the Polytechnics University.
The project will feature four office building with a combined gross leasable area of 81,000 square meters, including two underground floors and 1,000 parking lots.
The first phase of Campus 6 should be completed in the third quarter of 2018, following an investment of EUR 37.8 million.
"With this step, Skanska consolidates its position and fulfills one of its strategic objectives, which is to be present in two areas of Bucharest. Through this project we help our customers to have success in their business," said Aurelia Luca, country manager, Skanska Property Romania.
Campus 6 is designed as a social hub and will include green spaces, amphitheaters, restaurants and cafes.