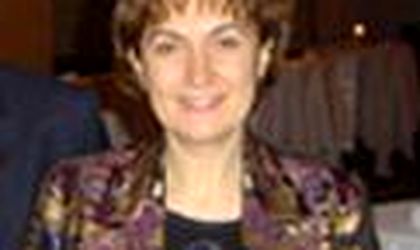 After opening an office in Brussels and in Dubai, Romanian software developer and integrator Siveco opened another office in Kazakhstan, in Almaty, which will manage the projects developed for countries in the region.
"Siveco is present in the space of the Commonwealth of Independent States with educational projects, but we intend to start projects also in domains such as eHealth, eCustoms, customized application development, enterprise resource planning (ERP)," said Adilkhan Mussin, manager of Siveco Kazakhstan.
At the moment, Siveco is developing projects in eLearning, eHealth, eCustoms and credit bureau in the United Arab Emirates, Azerbaijan, Turkey, The Republic of Moldova, Bulgaria, Kazakhstan, Algeria, Serbia, Saudi Arabia, Cyprus, Macedonia, Bahrain, Kuwait, Egypt, Oman, Morocco, Belgium, Luxemburg and Belarus.
"Siveco Romania's international expansion which has taken place at a rapid pace over the past 6 years led to generating over 30 percent of the 2011 turnover from exporting know-how, especially eLearning solutions. Over the next years, we will consolidate the status of IT leader at regional level. We have already signed multi-annual informatization contracts. From the financial point of view, we are proposing a 50 percent growth in the ratio of exports in the company's turnover," said Florin Ilia, vice-president Siveco Romania.
Siveco has currently 1,300 employees and was founded in 1992. The company is owned by Siveco Netherlands, which holds 42.2 percent of the shares, PEF V Information Technology (Luxemburg), with 22.5 percent of the shares, Intel Capital (Cayman) Corporation (the Cayman Islands), with 10 percent of shares, Irina Socol, with 10.98 percent of shares, Alexandru Radasanu with 7.62 percent of shares, Siveco Romania with 3.75 percent, Florin Ilia with 2.68 percent, Daniela Bichir with 0.14 percent and Aurora Crusti with 0.14 percent.
Siveco aims to reach a turnover of EUR 77 million, up 15 percent on 2011.
In picture: Irina Socol, president of Siveco
 Otilia Haraga