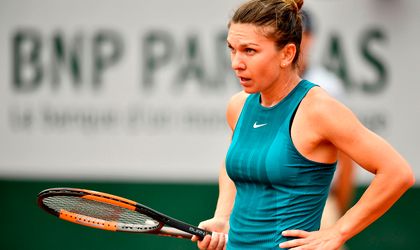 Simona Halep left Australian Open in the round of 16 after losing to Serena Williams in three sets (1-6, 6-4, 4-6). At the press conference after the match, the Romanian player said that she would work to regain her form after the long break at the end of 2018 and that she was not focused on holding her World No. 1 ranking at the moment.
"Let me start off with a joke," Halep said at the press conference. "I felt like I was being hit by a train in the first set, everything was coming at me very quickly. If I lose the no. 1 spot now, I will try to get it back. My goal is to be the best I can be in every match. The ranking doesn't matter that much for me right now.
I need to regain my level, and I am going to work for that. The ranking matters more towards the end of the year so I'll worry about that then. I will do my best. Now I'll go home, rest and watch tennis. I'm curious who's going to win Australian Open too," she concluded.