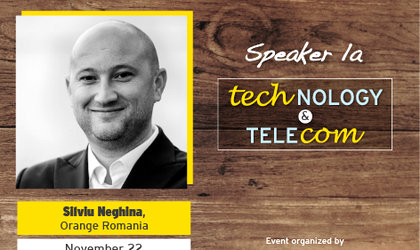 Siviu Neghina, IoT sales manager at Orange Romania, will speak during the eight Focus on Technology & Telecom Event, organized by Business Review on November 22.
He will joint TRACK 1 of the event, which focuses on telecom innovations.
Passionate and goal oriented leader in sales and business development with over 12 years' worth of experience, Neghina coordinates the business sales teams of Orange in order to support digital transformation and deliver the best IoT and smart cities solutions.
Are you a IT&C professional interested in the latest telecom innovations? Request a free invitation for the event at events@business-review.eu