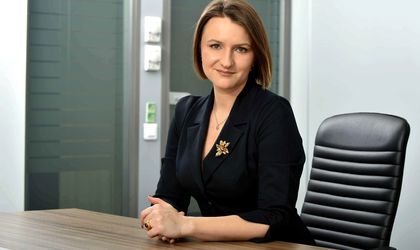 Economic data make a strong case for Romania to be on the radar of investors looking to acquire real estate assets in Central and Eastern Europe this year. The 5 percent economic growth posted in the first semester was the highest in the EU, industries like IT&C and retail have been posting double-digit increases and the key interest rate is at an all-time low.
Simona Bazavan
However, this has not yet brought about higher investments in the acquisition of commercial properties on the local market, said Badea. The overall investment volume amounted to EUR 400 million in the first nine months of 2016, up by a meager 6 percent y-o-y. Moreover, the overall volume is expected to be in the range of EUR 600 million – EUR 700 million by year-end, similar to 2015's level, whereas around EUR 1 billion would be closer to the market's potential, said Badea.
"For us, this is something of a puzzle if we look at a market such as Hungary with which we can compare ourselves," she pointed out. Yields are about 200-250 basis points higher in Romania than in Poland or the Czech Republic but only 50 basis points above Hungary, she said. While economic indicators put Romania in a better light than its neighbor, Hungary fares better in terms of investments, she noted.
Over five negotiations are underway involving assets worth over EUR 40 million each, which could be closed by yearend and thus boost the market's dynamic, she suggested. "On the other hand, we have seen long negotiations, cautious investors that still target internal yield rates of 13-15 percent. This would suggest that they are more likely opportunistic and looking for value-added assets that enable an immediate and easy gain rather than a long-term approach," she explained.
One major reason for this is Romania's perceived country risk, which is also reflected in high financing costs on the local market, she believes. Financing conditions have improved significantly over the past year and a half with about seven local banks now open to granting loans of between EUR 10 million and EUR 50 million at margins of about 2.8-3 percent for prime properties. However, Romania continues to lag well behind markets such as Poland or the Czech Republic where financing conditions allow investors more attractive yields, pointed out Badea.
Another reason is the lack of prime assets available for sale on the local market. Should there be a prime shopping mall with a proven track record up for sale in Bucharest, there would be seven to ten investors interested in buying it, she said. However, such projects are not up for sale at present, she noted. After the buzz of recent years on the industrial market there is nothing left to buy except perhaps entire portfolios, and as far as office projects are concerned, investors' interest is dampened by fears of oversupply given the large number of projects in the pipeline.
The bottom line is that investors are willing to consider the local property market, a fact proven by the entry of several new players over the past couple of years, stressed JLL's head.
"However, they pay great attention to the way they choose their projects and unlike 2007 when they bought anything at any price, they are now very careful about the sustainability of rents on the long run and competition," said Badea.
As for the fact that Romania doesn't garner the same interest as other countries in the region, this is not necessarily a bad thing.
"What is happening now in Poland or the Czech Republic, where yields have reached 5 percent in secondary cities, cannot be sustainable on the long run and once investors see that this appetite is a bit too enthusiastic, they will turn their attention to us and we will reach the EUR 1 billion we are targeting," she concluded.