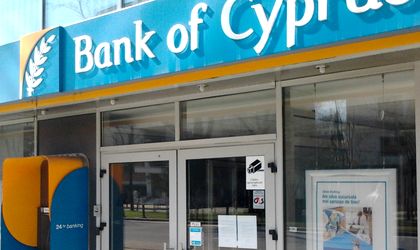 SIF Banat Crisana (SIF1) intends to acquire the former headquarters in Bucharest of Bank of Cyprus, which recently liquidated its operations in Romania.
The 5-storey office building near TVR, might be bought with an estimation EUR 4 million.
According to Profit.ro, the intention of the SIF 1 is, after the initial purchase, to find a buyer for the building or to keep it in the portfolio and find tenants.
The building has a total area of ​​over 2,280 sqm. 
IF Banat Crisana, a company that had net assets of RON 2.38 billion (EUR 511.09 million) on 30 June, is listed on the Bucharest Stock Exchange and the market capitalization of the company amounts to RON 1.39 billion (EUR 298.49 million).