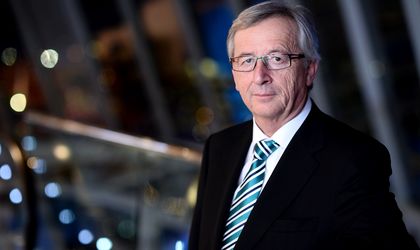 Sibiu is the likely location of an upcoming summit on the future of the European Union, to be held on 30 March 2019. The proposal was announced by EC President Jean-Claude Juncker during his speech at the European Parliament in Strasbourg. 
If the EU will follow its current roadmap outlined for Brexit, the meeting in Sibiu will be the first European summit that will gather the 27 EU members. On 1 January 2019, Romania will hold the presidency of the Council of the EU.
Romanian President Klaus Iohannis welcomed the announcement and, according to a statement released by the Presidency, appreciates very much the message conveyed by the EC president, one of unity, which calls for the strengthening of the European project.
"The vision of the European Commission is that of a stronger Union, in full agreement with the position expressed on multiple occasions by the Romanian president. Our country remains a partner that is deeply attached to the European idea and is fully involved in the efforts to further integration, in a formula of unity and cohesion,"  the statement said. "It is the firm commitment of our country to contribute to the strengthening of the European project, as a strategic objective," the statement said.