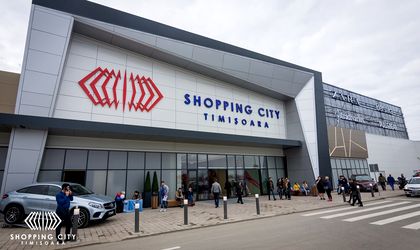 Shopping City Timisoara will launch soon the first Peek&Cloppenburg store in western Romania, but also other international brands, such as Reserved, House, Cropp and Sinsay.
Peek& Cloppenburg has 68 stores in the origin country, Germany, and in other 50 stores in Austria and Central and Eastern Europe, and is preparing to open the fifth store in Romania, in Shopping City Timisoara, having a total surface of 4,000 sqm.
The Timisoara based shopping center has over 300 brands, such as Hugo, Comma, Tommy Hilfiger, Hilfiger Denim, Boss Orange, Marc O'Pollo, Marc Cain, Christian Berg, McNeal, Review and Jake's.
"Since it was opened, Shopping City Timisoara has had an evolution that overgrew everybody's expectations, which has proven the need for a new modern commercial center with a wide range of stores, services, restaurants and entertainment options. Taking these into consideration and the fact that we want to meet our clients' needs, but also to the brands that wish to be present within our commercial center, we are considering expanding Shopping City Timisoara with new commercial spaces in the near future," says Sebastian Mahu, asset manager of NEPI.
The opening of the first Peek&Cloppenburg from the western Romania was made with the support of DTZ Echinox company.
Georgiana Bendre