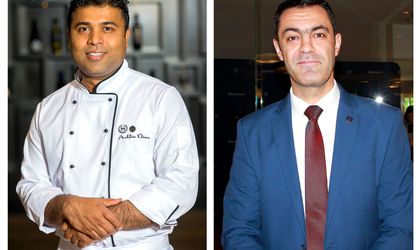 Sheraton Bucharest is planning to grow their turnover by 20 percent in 2017, on the back of investments scheduled for the first part of the year. Recently, a team led by Ashlie Dias, Sheraton's new Executive Chef and Bogdan Bazaoache, the new F&B Manager redefined the hotel's F&B concept.
In the first part of 2017, Sheraton plans to invest more than EUR 350,000 in the Centro confectionery, creating a relaxation center due to be opened in early July. Also, it will expand the parking lot. Sheraton's business objectives include the rethink of the entire menu and the repositioning of the Avalon restaurant. To this purpose, Dias and Bazaoache, joined the hotel team in May.
The results recorded in the first part of the year as well as investments scheduled for the same period, together with redefining of the concepts behind the menus will contribute to a 20 percent turnover increase this year, Sheraton representatives state.
Last year, the company posted a turnover of approximately EUR 10 million, with 55 percent created by renting rooms, 30 percent coming from the F&B sector and 15 percent from rent. For the current year, Sheraton representatives estimate that the F&B share will grow year-on-year this year by 20 percent.