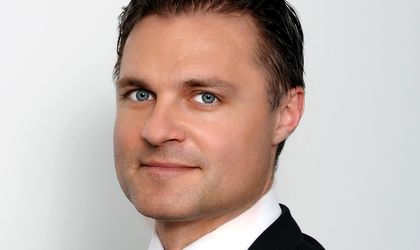 The social capital of the Proprietatea Fund was cut by RON 503.7 million to RON 5.239 billion, according to an announcement published on the website of the Bucharest Stock Exchange (BVB). The decision was taken at the shareholders' meeting on Tuesday.
The cut of the social capital of the Proprietatea Fund from around RON 5.742 billion to 5.239 by cutting the nominal value of shares from RON 0.57 to 0.52.
"The cut is justified by the optimization of the social capital of the Proprietatea Fund, involving the repayment to shareholders of a share of contributions, proportional with the participation to the subscribed social capital paid of the Fund. After the cut, the value of the subscribed social capital of Proprietatea Fund will stand at RON 5,238,521.987.92, divided into 10,074,080,746 ordinary shares, each with a nominal value of RON 0.52," a statement by the Fund said.
The shareholders also decided the authorization, with the possibility of substitution, of Grzegorz Maciej Konieczny to sign the decisions of the shareholders, as well as an amended and updated form of the constitutive act as well as any related documents and to fulfill all procedures and formalities required by law to implement the decisions of shareholders, including the formalities for publishing and registering them with the Trade Registry or any other public institution.
Georgeta Gheorghe