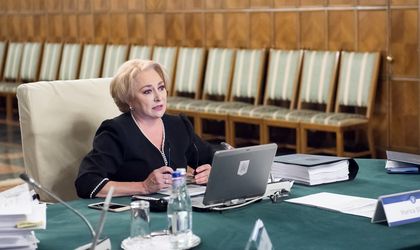 A government reshuffling may be in the works as Social Democratic leaders, including PM Viorica Dancila, gather for an informal meeting at the seaside resort Neptun on Friday and Saturday ahead of the party's national congress on June 29, sources in the PSD have told Mediafax.
The PM is reportedly thinking of replacing several ministers, including those at Transport (Razvan Cuc), Internal Affairs (Carmen Dan), Development (Daniel Suciu), Tourism (Bogdan Trif), Agriculture (Petre Daea), as well as name new people for two vice prime minister roles – one currently held by Viorel Stefan, who on July 1 will take up a role of member of the EU's Court of Auditors, and the other by Ana Birchall, who is now an interim vice prime minister for strategic partnerships.
According to the sources, PSD might want to propose a role switch to its coalition partner ALDE, in order for the Foreign Affairs Ministry to be held by the PSD and ALDE to get the role of vice PM for strategic partnerships, which means that Foreign Affairs minister Teodor Melescanu may also leave the governmental team.
The reshuffling would take place after the congress on June 29, where PSD members will elect a new permanent president after former leader Liviu Dragnea was convicted to three and a half years in prison. PM Dancila is currently the interim president of the party and the only one who has officially entered the race to be elected as the new party president.
Some of the PSD leaders are calling for a government restructuring instead of a reshuffle, which would mean a cut to the number of ministries, but PM Dancila is said to prefer a reshuffle. The current government includes 25 ministries.