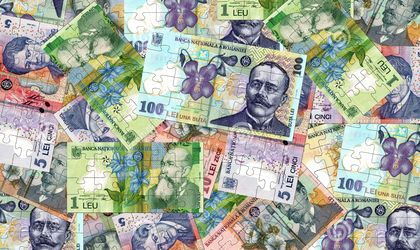 During September-October, The National Supervisory Authority For Personal Data Processing has developed several investigation that were started on its own initiatives or due to the complaints, which resulted in fines against banks and non-banking institutions, claiming that the lenders reported negative information about some of their clients at the Credit Office, while breaching legislation in this field, says a release of the authority. 
Among the entities that received the fines are the banks Credit Europe Bank, Bancpost, Garanti Bak and UniCredit Bank.
At Credit Europe Bank, the authority has observed negative data at the Credit Office in the case of several individuals without previously informing them. At the same time, the bank has transmitted  negative data at the Credit Office for the same back payment for several times in the same month without respecting the 30-day term,  says the release. As a result, the autohrity issued a fine of RON 23,000.
These accusations are brought also to Bancpost and Garanti Bank, who were fined with RON 20,000 each and also UniCredit Bak, fined with RON 9,000.
At the same time, ERB Retail Services IFN was fined by RON 7,000 because aside from transmitting negative data at the Credit Office without informing previously the debtors, it erased the data of some individuals from the Credit Office without announcing them.
Also, Essy Asset Management IFN and Unicredit Consumer Financing IFN were fined each with RON 25,000 for the same irregularities, as well as Simplu Credit IFN fined with RON 5,000.
Georgiana Bendre