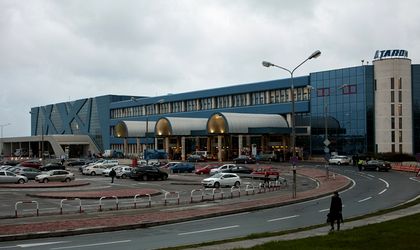 The PM's inspection body has found a series of wrongdoings at the National Airport Company in Bucharest (CNAB), which manages the capital's two airports, including lack of investments, forgery of documents and illegal remunerations.
The inspection took place at the CNAB headquarters in Otopeni, and the period verified was January 1, 2013 – October 15, 2017. The report was finalised on October 20, 2017.
One of the issues found is related to the fact that CNAB's article of association was not updated in accordance to the 2011 Emergency Order regarding the corporate governance of public companies. Although new rules were introduced regarding the management of companies with full or partial state capital, the rules were not applied by the board members of CNAB.
Of the five new board members appointed on April 19, 2013, only one had been nominated on the candidate shortlist recommended by the consultant, although all the appointments should have been done based on the selection made by an independent expert.
Furthermore, there is no rulebook for the organisation and operation of consultative committees, as the law requires. For the two committees organised by the company there were no documents created to demonstrate their activity.
According to the report, between April 2013 and May 2014, the four non-executive administrators of CNAB's board collected a net sum of RON 138,808 just for being members of the consultative committees, with no proof of them actually engaging in a specific activity. Moreover, checks showed that board members received remunerations which were RON 212,718 larger than the legal limit between July 2013 and May 2014, and the sum could be seen as damage. In the same period, the payment for general manager Radu Liviu was RON 396,561 larger than the legal limit.
During the general meeting of shareholders on May 29, 2014, former Transport minister Dan Sova took the role of president of the session as well as that of state representative, although his governmental position was incompatible with these other roles.
Other issues found in the report were related to the naming of Sorin Paul Stoicescu as a board member without complying with legal provisions and illegally setting up a variable component of the board members' compensation between March 2015 and February 2016. The report also showed issues regarding the take-off and landing strips at the airports.