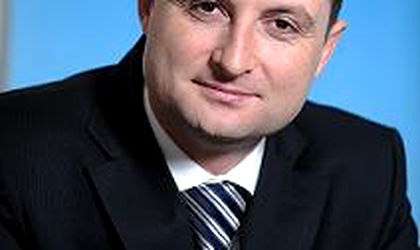 Senior Software, supplier of IT business management systems for SMEs, has acquired a 49 percent stake in ContentSpeed, a local producer of software for electronic commerce.
 The decision to buy ContentSpeed started from the needs of the clients of Senior Software, distributors and producers alike (most of them have sales in Key Accounts, retail traditional, Horeca) to expand their sales via the internet.
 "We decided to offer them the complete specialized solution: ERP (Enterprise Resource Planning) cumulated with an online portal under the form of a One Stop Shop and the expertise of a specialist in the field. We found in ContentSpeed a supplier who had the know-how capable of offering clients a specialized platform and the ways to use systems to guarantee they would obtain the results they wanted in e-commerce," said Daniel Toma, GM of Senior Software.
 The takeover of ContentSpeed by Senior Software will take place in several investment steps.
 "The initial transaction of EUR 20,000 will be added to an initial investment for 2011 which amounts to EUR 120,000, via which we will accelerate the growth of the company: 20 percent in infrastructure (headquarters and IT systems for business management), 40 percent in marketing services, financing, logistics, administrative, 40 percent in HR (training and employments)," said Toma.
 At this moment, ContentSpeed has 9 employees and by the end of the year their number will grow to 20.
 The clients of ContentSpeed include Tarra Fashion (tarafashion.ro), Chicco (Chicco.ro), Indesit (Indesit.com.ro), Ariston (Ariston.com.ro), Dinamic92 (anvelope.biz), Eurotherm (b2b.eurotherm.ro)
 Senior Software posted a turnover of EUR 1.2 million in 2010 and currently has 52 employees in Bucharest and Constanta, where it has located its operations work point.
The major shareholders of Senior Software are Daniel Toma and Lori Haiducescu.
 Among the clients of Senior Software there are UPS Romania, Walmark Romania, Consolight, Marelvi, Randler Group, Regency Company, Phoenix Contact, Rocast, General Parmafood, Apollo Mod Distribution, Koelner România, Velfina, Dinamic 92 Distribution, V-Tarus/Farmaceutica Remedia, Mirano International, KG Rulmenti, Sea-Bell Trading, Ficosota Sintez Romania, Akzo Nobel, EcoWater Systems Romania, General Parmafood and Cord Impex etc.
Otilia Haraga