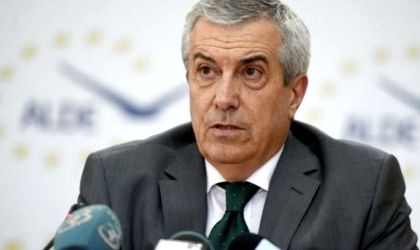 The Romanian Senate's Judiciary Committee has voted to lift the immunity of chamber president Calin Popescu Tariceanu, the leader of the PSD's coalition partner ALDE. The anti-corruption agency (DNA) had requested approval for the criminal prosecution of Tariceanu in a bribery investigation in November 2018.
The Judiciary Committee will go on to propose the senate plenary to vote to approve Tariceanu's prosecution, according to Committee president Robert Cazanciuc.
DNA prosecutors allege that during Tariceanu's time as prime minister, in 2007-2008, he indirectly received material benefits worth about USD 800,000 from representatives of Austrian company Fujitsu Siemens in order to sign several addendums to a commercial contract, and that the money was used in an electoral campaign.
In the fall parliamentary session, the Judiciary Committee held a hearing for Tariceanu but delayed the release of a report on the matter. In the hearings, the ALDE leader claimed that the DNA's aim was to intimidate him in his fight against the "abuse" carried out by the country's justice system.
The Senate Permanent Bureau had established that April 2, 2019 would be the deadline for the committee to issue a report and opinion on this case, but there were several postponements. Tariceanu himself said in April that he had asked the committee members to hurry up the report, claiming that he was ready to make his case in the plenary.