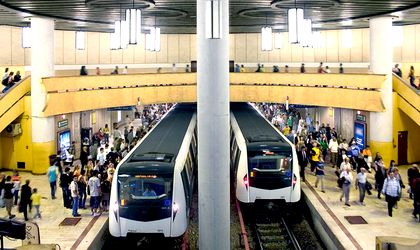 The second section of the fifth metro line Eroilor-Piata Iancului might be finished until 2021, taking into account that the tender procedure will start up to the beginning of November, said on Sunday the minister of transports, Sorin Buse.
"The tender procedure will last probably 6-9 months, then comes the tender and afterwards the design period. The construction length will be 36 months, so five years in total. It's possible that that in 2021 to have not only the sixth line, (1 Mai — Otopeni), but also the expanded fifth line. The works to the expanded fifth line might start in 2019 of there isn't any appeal, " said Buse.

Interested in the local investors' performance?  We'll be revealing case studies, future plans, opportunities to learn and cooperate across markets at the Foreign Investors Summit 2016 – Where Romania means business – November 1-3, Bucharest.
Meanwhile, the general director of Metrorex, Marin Aldea, said that the work pace for the fifth line accelerated eight fold at the beginning of the year. According to him, trains from the first and third lines will go on the new line, which will be equipped with systems compatible with the automation installations from the traffic.
According to Aldea, on the three sections from the fifth line, Eroilor—Drumul Taberei, Eroilor—Iancului and Iancului—Pantelimon, the transport need is for 43 metros (13 for the first two sections and 17 for the last one).
He also added that, on the other hand, the surface car traffic on  Drumul Taberei should resume until the end of this year.
Georgiana Bendre