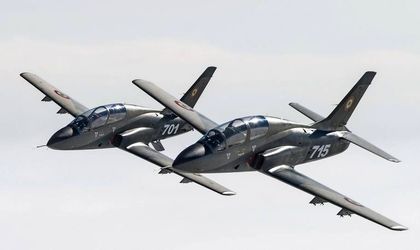 An IAR 99 Soim military plane crashed on Monday, around 1:30 pm, close to the Bacau air base in Romania during a training mission, marking the second crash of a military airplane in a little over a week after a MiG 21 Lancer aircraft crashed at the Borcea air base during an air show on July 7.
The two pilots managed to catapult from the airplane and rescue teams are in contact with them and have started recovery procedures.
"The accident took place close to the 96 air base in Bacau. It was a typical training mission and the pilots managed to catapult. Rescue teams have started to search for the two pilots, following regular procedures in this type of situation," said Defence minister Mihai Fifor.
According to Petru Dochiei, the mayor of Letea Veche, a locality close to the air base, the aircraft crashed in the Galbeni-Letea Veche reservoir lake.
Updates to follow.