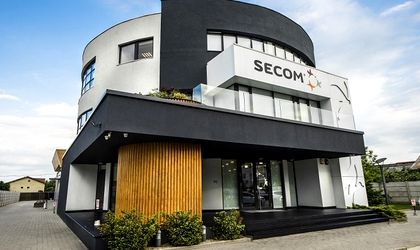 Secom, the Romanian company specialised in importing, promoting and sale of natural products for health and beauty, finished 2017 with a turnover of around EUR 20 million, a 22 percent increase from the previous year.
Secom's development is the result of more Romanian consumers turning to natural remedies, as well as the EUR 2.25 million investments done by the company last year.
In 2017, Secom continued expanding its own retail network by opening three new commercial units in Pitesti, Cluj-Napoca and in Bucharest Mega Mall – the first of the company's stores to be opened in a mall. Secom also invested in developing its IT infrastructure, as well as in communication and promotion activities.
Lucia Costea, managing partner at Secom, said: "2017 was a year of performances for Secom. We continued to develop the company in a sustainable way by enlarging the team by 40 percent, expanding our portfolio with innovative products in the food supplement category and the natural cosmetics segment and we opened three new stores. With a consolidated team, a strong product portfolio and plenty of determination we've managed to have the largest market share growth in the industry. This confirms that consumers trust our products and motivates us to continue to offer integrative medicine solution, from the best mixes of natural ingredients which can contribute to improving the lives of Romanians."
Secom has important development plans for 2018 as well – a 45 percent rise in investments, up to EUR 3.3 million. The company also plans to open four new own stores, to continue their promotional activities in the media and in partner pharmacies, and to enlarge their portfolio with innovative food supplements, beauty and health and wellness products.
At the moment, the Secom portfolio includes 300 food supplements and 100 natural cosmetic products. The network has 170 employees and 12 own stores.