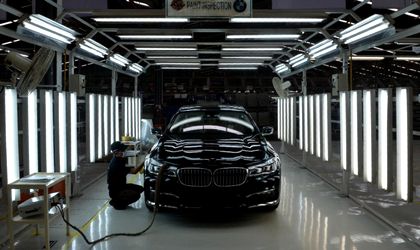 BMW branches in Germany and Austria have been searched by authorities as part of an investigation into the possible use of illegal software for the manipulation of polluting emissions of diesel engines.
The prosecutor's office in Munchen launched an investigation into BMW practices, in the context of fraud suspicions for tests of polluting emissions. The suspicions refer to at least 11,400 vehicles.
Prosecutors said: "There is an initial suspicion that the BMW auto group is using a system for the manipulation of polluting emissions during tests."
Searches were conducted in a BMW research and innovation centre in Munchen and an engine factory in Steyr, Austria.
A spokesperson for BMW confirmed the searches, explaining that they are regarding some "misconceived software", and that there is no "deliberate action to manipulate emissions". The software was allegedly installed on X5 and X6 models, as well as Series 5 and 7.
German authorities also started investigations into Volkswagen and Ford, as well as Daimler auto group.