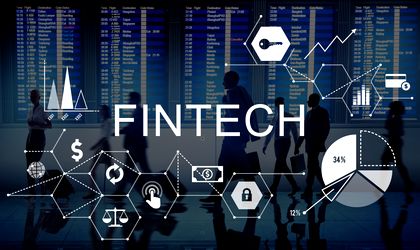 Fintech will produce a revolution and is leaving the door open to real challenges, but also with opportunities for those who embrace it, Laurentiu Nedelcu, CEE manager at Saxo Bank said in a recent analysis.
The spread of new technologies – both in the hardware sector as well as in the development of customer experience is changing forever the way in which financial services are offered.
The innovation based on technology creates new business models with a focus on the client, which will allow medium sized banks to stay agile and answer fast to a period of changes. This will offer them the chance to not only survive, but to prosper. In order to take advantage, a radical change of banking models and mentality is needed, and this seems to start happening slowly in Romania too, the study shows.
The fintech scene is in an early stage in Romania, the Saxo Bank analysis shows, compared to Poland, the Czech Republic, Hungary, and Slovakia, for instance. However, the appetite of the clients for such services is high, the survey argues.
Romania poised for a new fin tech revolution
In a country like Romania, where, from a historic point of view, bank commissions have been among the largest in the region, the prospects for banks that offer alternative and efficient digital services from the point of view of costs for the young generation are very good, the study argues.
It is up to the banks to set up the pace of the change. Whether they admit it or not, they must change their mentality and to start to see digitalisation as an opportunity rather than a threat. Moreover, fintech ompanies must understand that, in order to be viable and profitable, they cannot disrupt the entire value chain of banks. For banks and fintech companies, the answer is to collaborate and the cost of not collaborating will make the difference between survival and success.
Although they are a new concept for Romania, brand collaborators are embedded in the evolution of financial services, the report shows. The author believes that, the next wave of the fin tech evolution will be centred on the natural interactions with technology and we want to identify the ways to ride this kind of trend. All directions point towards AI, which will take central stage in the future, the report argues.
It remains to be seen what the switch to digital will bring on the financial scene of the country, but it will likely lead to the cut of costs for the consumer after the cut and elimination of cuts born by the financial services, as well as to increased comfort. The young generation in Romania is familiarised and open towards fintech, so it is a matter of time before it becomes the norm.