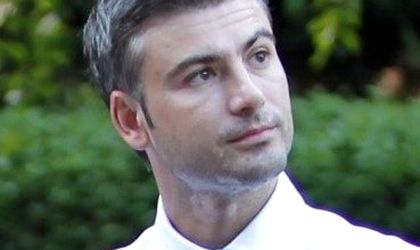 Analytics software operator SAS has appointed Stefan Baciu as senior sales manager for Romania. Baciu will be responsible for executing the strategic direction and new business priorities of SAS in the markets of Romania and Republic of Moldova.
"Stefan's uniquely broad market expertise is a great addition to SAS and its customers. We look forward to Stefan's contribution to SAS' long history of continuous revenue growth and clientele expansion," said Nikos Peppas, country manager Greece & Eastern Europe.
With more than 17 years of experience in the Information Technology sector at major companies including IBM and Oracle, Baciu has a solid understanding of the drivers and challenges faced by organizations that strive to fuel their growth and successfully navigate in a highly competitive data-driven business environment. Prior to taking on this position at SAS, Baciu was highly focused on the advanced analytics solutions industry, covering different roles from sales to channel and marketing. He holds an MBA from the University of Warwick in UK, with a merit degree in Mergers & Acquisitions.
"It is truly a privilege to work for a company that for more than 40 years has dedicated its entire focus to advanced analytics. I very much look forward to joining a great team that is highly knowledgeable and has a wealth of hands-on experience from successful projects. I see a great potential in the area of advanced analytics, big data and emerging technologies such as Artificial Intelligence, Machine Learning and Internet of Things for companies that are open to embrace this new wave of technological evolution. We will continue our work to deliver proven solutions that drive innovation and improve performance and I am really happy that we already have a strong customer base that trusts us and see great results from our partnership,"  Baciu said.