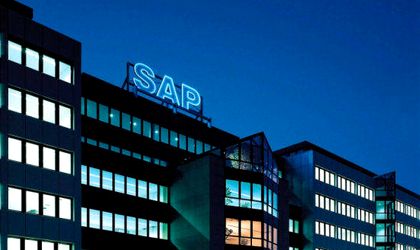 SAP Romania, the provider of software, will hire 100 specialists for its centers in Bucharest, Cluj-Napoca and Timisoara until the end of the year. The company currently has 400 employees in Romania.
"Our plan is to finish the year 2016 with 500 employees. We'll make recruitments in Bucharest, Cluj and Timisoara. The labor market competition is sharp. Knowledge of more foreign languages is a necessity no matter the position that you have, because when you want to help clients from more countries, you must have these skills. Now that young people choose to study foreign languages, more than technology, reveals that the technology field has reached a greater accessibility level. You don't need any more 4 years of high school and 5 years of college to enter this domain and this proves that technology has changed and has become accessible," said Cristian Popescu, managing director of SAP Romania.
The company has registered a turnover of EUR 40 million and a profit of EUR 11 million in 2015.
"At the end of the first quarter of the year, the retention rate of the employees was 92.6 percent, at the same level with the same period of the last year at the entire group level, " said the company's representatives.
Popescu has become the new head of SAP Romania. He had previously served as country sales director of Fujitsu Romania for two years.
Georgiana Bendre
For more IT&C updates, innovations and solutions join us at Focus on Technology & Telecom, on September 28.