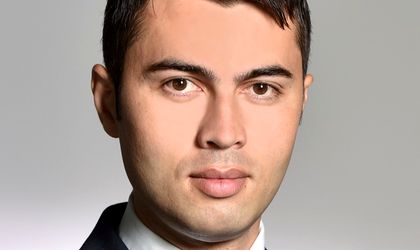 A survey by Ferratum Group shows that Romanians' appetite for shopping goes through the roof during the winter holiday season. Expert Constantin Magdalina analyses the effect of Santa Claus on the economy.
Known as a jolly old man who brings gifts to the little ones, Santa Claus is an inspiring symbol. It is a relationship capital that we invest in others by simply giving gifts. An economy of circumstance is born, and it has its own rules.
We give and receive on the basis of a reciprocal behaviour that strengthens our relationships with others and stimulates consumption. Entire communities are simultaneously engaged in the social game of exchanging gifts, with symbolic charge and a strong effect on the economy.
Bigger incomes, more gifts
In Romania, the Christmas holiday coincides with an increase in consumption at all levels, from food and home appliances to credits, holidays and car sales. Tens of millions of euros are set in motion on Santa's behalf. During this period, the production of consumer goods is known to swing the engines of the trailer trucks that supply supermarkets and to provide work to seasonal workforce.
With an increase in consumption of 7.7 percent this year, Romania is on a spending spree. Santa Claus animates the frantic shopping even further.
According to the Ferratum Group survey, in a top of winter holidays spending, this year Romania ranks second (after Mexico) in the 20 countries analysed, according to the percentage of assigned revenues per household (31.9 percent), which is of about EUR 280.
Gift shopping, online or in store
Only 25 percent of the Romanians who participated in this survey say they prefer online shopping, the difference being represented by those who browse brick & mortar gift shops. According to the same sources, the top 3 gifts for which their budget is allocated are: clothes (20.9 percent), sweets (19.4 percent) and toys (12.7 percent). Respondents to this study say that 28 percent of their holiday budget is allocated for travel, with 40 percent of Romanians preferring AirBnb.
Santa's monetization in stores is part of the atmosphere in which manufacturers, suppliers, distributors, buyers, merchandisers and promoters are involved. Fairy arrangements that reconstruct the village of Santa Claus are set up in malls to welcome shoppers and complete the landscape. Points of contact are diversified across all consumer categories so that everyone can buy something.
Santa Claus, from symbol to mercantilism
A Santa Claus without entertainment, forgotten in a village in Finland, is not inspiring. He becomes a good of the globalized world only if it is fun, if it stimulates consumption, if it sells. In this type of world Santa Claus means going to the mall, having fun, and going through the shelves to find the perfect gifts.
Even though at the beginnings of mankind the gift had multiple meanings, the economic one prevails at the moment. The consumption windmill reverses economic indicators and draws graphs of statistical welfare. The gift of economic growth on the basis of consumption cannot last forever. What if Santa comes and takes back our gift?