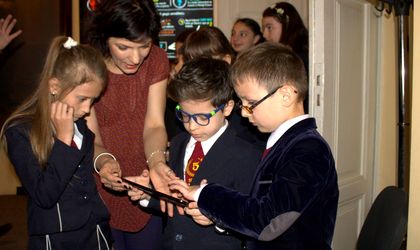 Samsung Electronics Romania has  announced its partnership with the George Enescu Memorial Museum in Dorohoi, in a special project designed to bring culture closer to the museum's visitors.
Through a special app, developed by Samsung, the public, especially the younger one, can therefore have a more interactive and digital access to the displayed items. The app contains a new visiting experience that includes a series of family photos, musician's letters and postal cards that have never been presented before.
Samsung continues it project of modernization and digitalization of some important cultural institutes in Romania, started in 2013 with the National Museum of Natural History Grigore Antipa, when Samsung launched the first butterfly's digital exhibition.
"We are in a permanent search for ways of becoming more attractive, especially to the younger generation that wants to know the Romanian values and to discover more details about the musical culture. We are honored to be the first George Enescu Memorial Museum that is focusing its efforts to become more accessible to the younger generation. Due to some local promoters of the Romanian values, such as Stefan Silion, who has initiated this project and was powered by Samsung, this thing become, now, possible," said Aurel Melniciuc, director of the Botosani County Museum.
The project was supported by technical equipment provided by the local business environment and by the educational application developed by Samsung.
The app "Home at Enescu" targets children with the age between 7 and 14.
Romanita Oprea