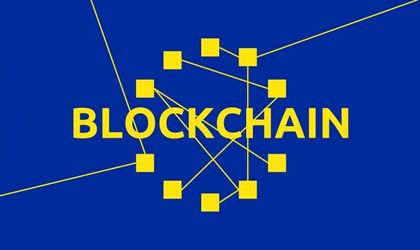 It is blockchain, not bitcoin or any other cryptocoin that will be disruptive in many industries. And another point in that direction is the news that Samsung Electronics is considering using the blockchain technology for its global supply network. With shipments worth tens of billions of dollars every year, Samsung official Song Kwang-woo told Bloomberg that the new system could cut shipping costs by 20 percent.
Samsung is the first global company to consider blockchain for its logistic operation. Other companies said they're planning to use the new technology from operations like cross-border payments or the life-cycle of supermarket chickens. But Samsung considers that blockchain can be the core of future digital transformation for the entire company.
Blockchain technology is still viewed by most as the technology behind bitcoin and other cryptocoins, with a big impact in the way transactions are recorded, verified and shared. The technology is yet to have a significant impact on the corporate world, but estimates show that by 2025 blockchain-related businesses will create USD 176 billion of value.
SDS, Samsung's distribution service, is expected to maneuver 488,000 tons of cargo and 1 million TEU shipping units in 2018. Blockchain is expected to cut the time needed between product launches and actual shipments because it needs less time for the paperwork needed for container shipments. Documentation costs for container shipments are more than twice as big as those for transportation.