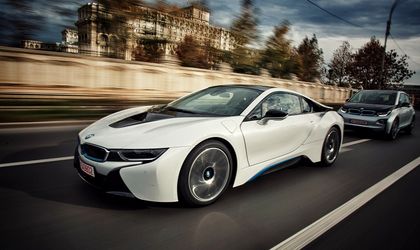 Sales of electric and hybrid cars recorded a year-on-year increase of 108 percent, Automotive Manufacturers and Importers Asociation (APIA) announced on Tuesday. Approximately 700 cars were sold in Romania in the first nine months of 2016.
According to data released by the APIA, between January – September the electric and hybrid cars sector increased year-on-year by 88.7 percent, up to 78 units. Additionally, electric cars sales increased by 129.4 percent, to 615 units.
Sales of green cars represented 0.8 percent of the total sale of new cars sold at a national level during the period under survey. In September, there were sold 123 green cars, down by 26.78 percent compared to the previous month, when there were sold 168 units.
Between January –September, the sale of 100 percent electric/hybrid cars increased by 108 percent, to 693 units, from 333 units in 2015.
During the period surveyed, BMW sold most 100 percent green cars (35 units), followed by Volkswagen (10 units), Mercedes-Benz and Volvo (9 units), Mitsubishi (6), Renault (3) și Porsche (2).
Toyota sold most hybrid cars (483 units), followed by Lexus (116) and Land Rover (4). Compared to 2014, when 236 units were sold, in 2015 the sale of electric and hybrid cars stood at 495 units, increasing more than twofold (110 percent).
Georgeta Gheorghe