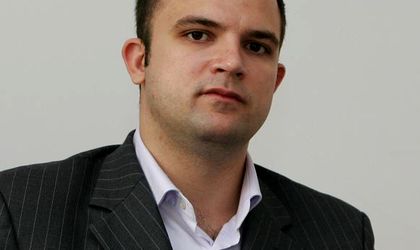 Marked by an increase in prices, the continued international financial crisis and the un-fair competition from retailers abroad, the Romanian luxury watches market registered poor performances in 2010, with sales drops of up to 25 percent compared to the levels of 2009, shows a Cpp Luxury Industry Management Consultants. Although the first three months of 2011 brought a slight stabilization of sales, CPP's estimates for the rest of 2011 remain in the red. More Romanian consumers preferred to buy abroad, especially in major international luxury shopping hubs such as Dubai, Milan and Paris, the main drive behind their motivation being the lower pricing as well as a wider selection of products.  
The best performing luxury watch brands in Romania remain Longines, Rolex, Hublot. The only brands present with mono-brand stand-alone locations are Rolex and Maurice Lacroix. In 2010, the local distributor of Rolex opened a second mono-brand location on leading high street Calea Victoriei, the first having been operational for four years within the shopping gallery of the JW Marriott Hotel in Bucharest.  
2010 also saw the closure of several retail locations for retailer Cellini, especially in cities outside Bucharest, the most notable being the one in Timisoara, third wealthiest cities in Romania. Chronotime, the trading company of retailer Cellini, which is also the importer of major brands such as Omega, Breitling, Blancpain, Hublot, Bell & Ross ended 2010 in red according to official figures available at Romanian State Fiscal Authorities. The same negative trend could be traced at Impulse (Galt), importer and distributor of several major watch brands such as Girard-Perregaux, Ulysse Nardin, Zenith, Harry Winston, Hysek and TAG Heuer.  
Second largest luxury watch retailer, Helvetansa, also one of the market pioneers, operating for more than 15 years was fully integrated into its Swiss majority shareholder holding company, the company being no longer administered by its Romanian founder, but by a representative of the majority shareholders. The opening of Helvetansa's new flagship store early 2010 did not have direct positive financial consequences, market conditions being a major negative driver for the weak results. The company added new luxury watch brands in 2010, Carl F. Bucherer, Fortis, Daniel Roth but also lost distribution of Dior watches. Cartier remains Helvetansa's main financial driver, however, it is not clear why, in a market the size and potential of Romania, the French brand remains distributed solely in a corner of the Helvetansa store, while in much smaller regional markets such as Bulgaria, Cartier is present with a mono brand store.  
2010 was a difficult year for leading Romanian retailer of fashion watches and jeweler, as well. B&B Collection which was forced to stop its expansion plans and maximized potential of existing locations. Despite market conditions, B&B Collection managed to open three new locations, one, taking over the space formerly operated by Cellini in Timisoara. B&B Collection operates four types of different branded locations, the high end one being Be In Time, which also includes Dior watches, exclusively distributed by B&B Collection.  
The black and grey market of luxury watches distribution received a hard blow in 2010, with the much publicized scandal surrounding Belgravo, its two boutiques being closed following a raid by the police days after Fashion Tv Summer Festival event which took place in Mamaia at the Black Seaside in July 2010. The company could not account fiscally for the distribution of major international luxury watch brands (Audemars Piguet, Cartier, Hublot etc). Despite the closure of its retail locations (Calea Victoriei and Grand Hotel Rex), Belgravo continues to sell online and still operates its showroom within a residential building downtown Bucharest.  
CPP's research has uncovered two other online retailers of luxury watch brands, which have been operating since 2009 and which send ''catalogues'' with price lists on request, selling directly to consumers, either at home or their offices. However, the financial crisis did not provide extra revenues for such grey market retailers, due to the fall in purchasing power. Mention should be made that these retailers have been selling genuine products at discounted prices, having purchased them through the international ring of grey distribution. The huge demand from China has pushed the major world grey market retailers to focus their attention on Asia, therefore, limiting their capacity to distribute in regions such as Eastern Europe.  
Two of the largest Swiss owned luxury watches grey market wholesalers have reportedly managed to buy merchandise worth 100 million euros from official retailers in three Eastern European markets Romania, Ukraine and Bulgaria in 2010 alone and the figure is likely to double in 2011.
Sales of stolen goods through various networks from abroad increased to alarming levels in 2010, goods being sold directly to consumers, at their workplace, on the internet or in large outdoor markets. Most counterfeited and stolen goods are of the following brands:  Vuitton, Chanel, Armani while Gucci, Burberry and Ralph Lauren are ''leaders'' of counterfeit sales, with three types of product classes, as designated by the sellers: A Class (best quality) from Turkey, B Class from China and worst quality of C Class made in Romania and elsewhere. Authorities have been tacitly condoning the phenomenon, there being no checks of goods origins, invoices, any authorizations etc. This is mostly due to the high level of corruption at the level of local authorities, including Police and local administrations. 
CPP has already initiated a media campaign to raise awareness with facts being present at CPP's 2011 edition of its annual event Business of Luxury Forum. A concerted effort is needed to involve more retailers and international luxury brands as well.  
In picture, Oliver Petcu, Cpp Luxury Industry Management Consultants managing director.
Corina Dumitrescu