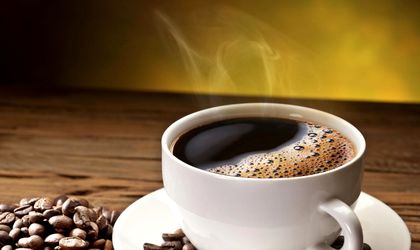 Sales of Israeli group Strauss Coffee, maker of Doncafe and Amigo dropped by 2.3 percent year-on-year, to RON 212 million (EUR 47 million), on the back of a decrease in volumes and prices.
"The drop in sales in the local currency reflects a decrease of volumes and is caused primarily by the customs tax cuts on imports of green coffee, which reduced the cost of raw materials and allowed for products to become cheaper," the company's financial report reads. In the third quarter, sales dropped by 15.8 percent, to RON 68 million (EUR 15 million), after a reported 5.7 percent increase in the previous six months.
The Strauss Coffee group entered the Romanian market in 1994 and owns a factory in Bucharest. In September 2014, Strauss Coffee purchased the instant coffee brand Amigo, sold mainly in Romania, from Cia Iguacu De Cafe Soluvel for EUR 20 million.
According to the group, the deal cemented its position on the instant coffee market brand, becoming the biggest player on the market segment, ahead of competitors Nestle, with the Nestle brand and Mondelez, with the Jacobs brand.
Present in 20 countries, Strauss Coffee has 14 factories and annual sales of over EUR I billion and produces and sells roasted and ground coffee, coffee beans and instant coffee, as well as cappuccino, espresso, teas and hot chocolate.
Georgeta Gheorghe