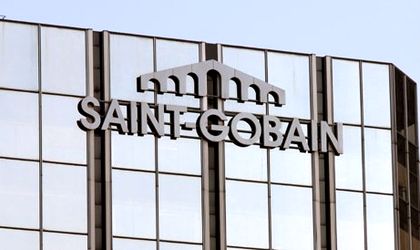 The French group Saint-Gobain has upgraded and expanded the production line of glass fiber mineral wool at the Isover plant in Ploiesti in response to growing demand on this niche in Southeast Europe, which was closed almost two years ago.
The company raised the factory production capacity at 30,000 tons per year. The company decided that on January 4, 2016, the production of the factory will be stopped and 42 employees would be laid off.
Now, with an increase in demand, 50 new jobs will be created in the production, logistics and administrative departments and other indirect jobs in related services.
"With the resumption of work at Isover's production line, the Saint-Gobain Group adapts its capacity to deliver glass fiber mineral wool at the market demand in the region, given that the Romanian market is the largest in the region Southeast Europe. Our decision was generated by the positive trend registered by the construction market last year, a trend expected to continue in the next period, "Ovidiu Pascutiu, general manager of Saint-Gobain Construction Products Romania – Rigips and Isover said.
The Isover plant in Ploiesti will produce basalt wool, thus allowing Saint-Gobain to expand and harmonize its range of products in the South Eastern Europe region.
It will provide products and solutions to both Romania and neighboring countries such as Moldova, Bulgaria, Hungary, Serbia, Croatia, Bosnia, Macedonia, Kosovo and Albania.
Saint-Gobain Isover expects to reach a total of 170 employees in Romania in 2019. With sales of EUR 40.8 billion in 2017, Saint-Gobain operates in about 70 countries and has over 170,000 employees.
In Romania, Saint-Gobain, with about 1,500 employees, owns eight brands (Abrasives, Brodrene Dahl, Glass, Pietta Glass, Isover, PAM, Rigips and Weber) and operates 11 factories in 9 industrial sites in Baicoi, Calarasi, Ploiesti, Satu-Mare, Tulcea, Turda, Suceava and Valenii de Munte, with sales of EUR 199 million last year.