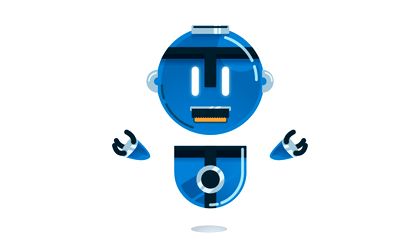 Ad agency Saatchi & Saatchi + The Geeks created the development and visual identity of the Rowenta Aspirajutorului (Rowenta Vacuumhelper). This is the first Facebook messenger chat bot created by an advertising agency in Romania, with a marketing purpose.
The Vacuumhelper helps people choose a vacuum cleaner, with advices and real-time explanations, through an interactive dialogue. The dialogue focuses on presenting the Rowenta products and providing advice in choosing the right one for a user.
In the international context of the energetic label launch for the vacuum category, the Rowenta Vacuumhelper came as an optim solution of communicating the Rowenta brand's alignment to the new performance criteria.
The chat bots option was made available for developers, globally, in April 2016.
"The project offered us the occasion to interact with the Facebook users through new ways and give life to a very useful and nice chat bot, to whom we plan to add new functionalities in order to refine it," said Roxana Ionescu, social media manager at Saatchi & Saatchi + The Geeks.
The Facebook users can talk with the Rowenta Vacuumhelper at this link: (http://m.me/AspirajutorulRowenta)
The team that worked on this campaign included:
Saatchi & Saatchi + The Geeks: Paul Foltache (Senior Web Developer), Roxana Ionescu (Social Media Manager), Ioana Teodorescu (Brand Communication Manager), George Ilitoi (Copywriter), Calin Radu (Art Director), Cristina Hutu (Digital Project Manager), Andreea Adamescu (Brand Communication Executive).
Groupe Seb: Matei Goncea (Digital Marketing Manager).
Romanita Oprea