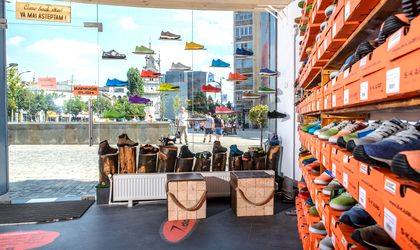 S-Karp, the Romanian footwear brand, will launch its first store in Bucharest in the Old Town. The company will sell products for runners, as well as for mountain tourism, hiking, but also casual collections.
The new store will be one of the factors that will contribute to the turnover growth. This year, S-Karp expects an increase of 25 percent of the business, compared with RON 2.5 million registered in 2015. The store has a surface of 130 sqm, out of which 50 sqm sales space and 80 sqm storage space.
The reason behind the expansion in Bucharest was the frequent requests from customers, as it was a market served only through the online retail.  The company chose the Old Town as location because it's the most important attraction point both for the citizens, as well as for Romanian and foreign tourists targeted by the brand.
"At the moment, the S-Karp consumer profile is defined by individuals with average and over average incomes, who wish firstly comfort and quality, no matter if it's about males or females. It's about  hiking lovers generally, outdoor activities, running, but also about those who appreciate the footwear comfort. In this sense, in S-Karp products we work with wide known brands, such as Vibram, Sympatex, eVent and the used materials ensure the waterproof, windproof, respirability, durability, but most of all, comfort, " says Radu Jitaru, founder S-KARP.
Once with the opening of the new store in Bucharest, S-Karp will also launch the new products range, Sneakers, that can be used both in urban area, as well as for easy hiking. Also this year, S-Karp launched a limited collection of footwear with traditional design, who was a success and that will be introduced in the permanent collection.
Georgiana Bendre