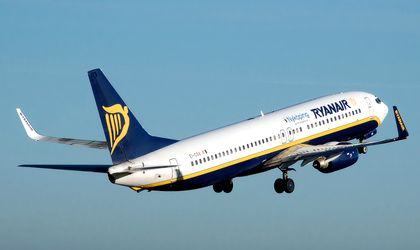 The largest low-cost airline in Europe will continue to reduce its operations in Romania in its upcoming winter schedule, which will start in October, by cancelling flight services from Oradea and Craiova.
In February, Ryanair had announced that it would close its Timisoara base and only keep flights to Bucharest and Milan, giving up on five other routes.
Earlier this week, the company made its announcement about cancelling flights from Oradea airport "for commercial reasons" starting with its winter schedule.  Until then, the five routes to Milan, Memmingen, Barcelona, Dusseldorf and London will continue to operate.
The latest announcement from Ryanair is related to their only operation in the Craiova airport, the flight to and from Valencia, which will be cancelled after October 25.