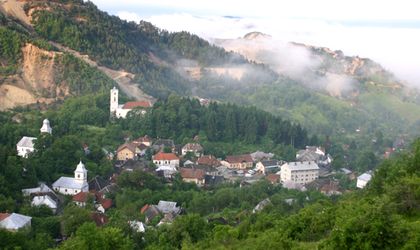 The Rosia Montana mining site was included on the UNESCO indicative list, Culture Minister Corina Suteu announced on Saturday. This is a preliminary stage and could be followed by a nomination for the status of UNESCO World Heritage Site.
The World Heritage Committee met in Paris between October 24-26. Romania was represented by Irina Iamanescu, director of the National Heritage Institute, UNESCO Ambassador Adrian Cioroianu, and Flavio Pironea deputy permanent delegate of Romania in UNESCO.
On October 26, the plenum adopted a document including the proposals of UNESCO member states on the objectives to be included on the UNESCO indicative list, Suteu wrote on Facebook. Among them, the inclusion of the Rosia Montana site, proposed by Romania, was adopted.
According to the minister, "the inclusion on the indicative list is a first step towards the eventual proposal of the site to make the list, a much shorter one, of the UNESCO Heritage. But it is a step that matters," Suteu wrote.
The list of Romanian UNESCO World Heritage Sites include the Danube Delta, Horezu Monastery, churches in northern Moldova, Maramures wooden churches, the Sighisoara fortress, the Saxon settlements with fortified churches in Transylvania as well as the Dacian fortresses in Orastie Mountains.
Georgeta Gheorghe